(…) Our company has grown very fast during the recent months and years. We have an international and multicultural environment with 35 nationalities in our company. Especially your leadership programme has helped us a great deal to implement our new organisational structure and live up to the set expectations. You adapted your programme extremely well to our needs and we were able to benefit even more than expected. Thank you for your great support and we will be back when our next steps have to be taken.
Hartmut Albers, Managing Director, Remobis Refund Service C.V., Utrecht, The Netherlands
---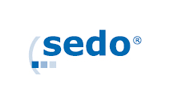 (…) Through the external perspective, IPA-experts have an unbiased view and give valuable feedback to the Board and Management. (…)
In our fast growing company, Mrs. Vranken has contributed significantly to the rapid professionalization on the management team. Because of your support, our manager developed a clearer picture of roles and responsibility. The management work is more efficient and networking and communication in the company are much better now!
Tim Schumacher, CEO – founder and Board spokesperson sedo Holding, Köln
---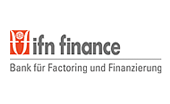 Dear Ms Vranken,
I would like to thank you for the outstanding mediation within the framework of our international workshop "No Risk, No Sales – No Sales, No Risk."
With the plan you developed and implemented, we have reached our goals in their entirety. Clear time management, perfect planning and your good feeling for group dynamics made the day a success. It was a thoroughly successful workshop that our guests from all over the world very much enjoyed.
We look forward to counting on your support with future projects.
M. Lüdtke, Managing Director, D. Hardt, CEO ifn finance
---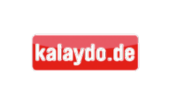 Only a few weeks after its launch, Kalaydo.de has become the most successful and far-reaching regional online marketplace.
And for this we have the IPA Institute to thank, which, through outstanding work, carefully attended to the recruitment of executives and teams.
We wanted to avoid the typical start-up mistakes. We wanted to build growth-oriented and scalable teams and develop them into motivating entities.
The results of this workshop are convincing.
For us, putting our trust in an external HR service provider like the IPA Institute was more than worth it.
Caroline Kwasny, Director of Human Resources and Organization, Kalaydo.de.
---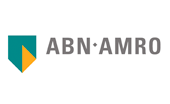 Dear Ms Vranken,
On the occasion of the successful launch of the 5th management development training series for our international business leaders, we would like to thank you for the great collaboration during the past one and a half years.
The 11-day management development program that you run/organize for us as a coach on an international level in Europe and the Middle East resonates well with our management. Your training is characterized by a high practice-orientation that allows the participants to expand their leadership skills dramatically.
Because of your sensitivity to issues that arise within cross-culturally staffed teams, you always succeed in gaining the participants' trust, and you were able to stimulate important learning and development processes. Your coaching and industry expertise is valued on all sides.
In 2006, we look forward not only to working with you again on the MDP, which has become quite established in the meantime, but also to starting a new project on change management with you.
Matthias Abold, Vice President, Head of Learning & Development EMEA
---
With Ms Vranken we also gained three c´s:
• competence
• concepts and
• consistency.
In our six-year collaboration, we have created something new: a program for junior managers; tried out something surprising: a world cafe and mastered something difficult: gaining conviction regarding human resources development.
She is the continuum (the fourth c!) in our human resources work.
Monika Küpper, Head of Human Resources Department, Reifenhäuser GmbH & Co. KG
---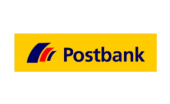 Banking of the future – Finance Award
Through your clearly structured, competent and lively presentation, you piqued our interest in your creative idea "World Café" and you convinced us to to implement this new method.
With a productive spirit and careful analysis you were able to organize an event for the Finance Awards' more than 70 participants in no time.
You have made a valuable and remarkable contribution to the success of our future development platform. For your flexible support, we give you our sincerest thanks and would also like to pass on the thoroughly positive feedback we received from our student participants and management.
Working with you, from the outstanding planning to the superb implementation, has been a pleasure. We hope to be able to continue to work with you on innovative projects in the future.
Thomas Teetz, Leadership Development and Support
---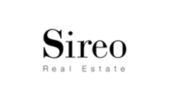 (…) Your support in setting up our Luxembourg subsidiary was useful, clear and friendly – and you managed to move the set-up process forward with the managers very successfully. With your high commitment, you succeeded in integrating all parties involved and you were successful in getting to the point. With your experience in working on strategic issues you also gave us a valuable and sustainable impetus for the future.
In the planning and implementation of a workshop with all of the employees in our mid-regional division, you also proved your knack for working with large and heterogeneous groups. You were an important reason why management and staff considered the workshop to be a total success. We would be happy to work together with you again in the future.
Hans-Joachim Höhler, Manager Human Resources
---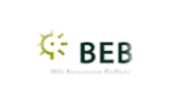 Dear Ms Vranken,
We have worked together with you since the end of 2004. During this time, you have held several workshops for and with our executives and employees. You have
• contributed significantly in the planning phase/stages to the respective overall concept by introducing methodical and high-quality ideas based on your years of experience.
• guaranteed through clearly structured, skillful mediation and a refreshing manner during the implementation of the project that the goals in sight would be reached by the end of the workshop.
• made constructive suggestions for further steps and further development of certain topics during follow-up activities, which were based on the experience gained and the results compiled in the workshops.
Because of your high flexibility and reliability, working with you is exceptional.
Very best regards
Günter Riedel, Head of Personnel, BEB Transport und Speicher Service GmbH
---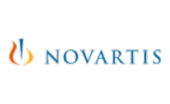 (…) your support with the conception and implementation of our program for future senior management, "Fit for Leadership", was a big help to us. Because of your innovative ideas, we were able to create a systematic future senior management program in no time that helps us qualify tomorrow's senior management. We especially want to emphasize your dedication to handling new challenges and unforeseen situations and your ability to fulfill the expectations of all stakeholders in the program due to your flexibility.
Your commitment to our future leaders – being available to them as a coach or mentor outside of the program – was not taken for granted by our participants. Everyone who got to know you during your work with our organization has a very high regard for your advice and ideas. (…)
Anton Schilcher, Head HR
Ellen-Denise Anwander, HR Manager
---
(…) I recently received the "IBM CEMAAS Outstanding Leadership Award 2008". For this award, employees vote annually for a supervisor with excellent human resources management. Because of my participation in your leadership program, it is also your success.
Thierry Abbet, Manager of Solaris, Unix Engineering, VMS, Midrange Central Services, PDMfor iSeries CH and CEMAAS SSO Server Management Distributed Service Line Leader, Switzerland
---
Dear Ms Vranken,
To mark the occasion of the strategy workshop that you mediated, I would like to extend my sincerest thanks for the enjoyable and efficient organizational support you have given us over the past years.
Your dedicated involvement considerably accelerated the organizational development of the profit center and the introduction of group work and made substantial progress in the field of human resource development possible.
Your analytical and ever clearly structured approach has contributed significantly to the success of these projects; you quickly succeeded at building a solid foundation of trust with employees on all management levels.
For future projects in the area of personnel development, we will gladly call upon you again. I would be more than happy to serve as a reference at any time.
Very best regards,
Norbert Plewa, Head of Profit Center Extrusion Equipment (PCW), Reifenhäuser
---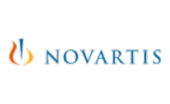 (…) I found the program very valuable and the coach Ursula Vranken very competent. We touched a lot of interesting topics that help me develop my personal and my business skills. Especially in stressful times, as we all experience them, it is very helpful to initiate a thought and reflection process to regain focus on the important things. This can be even more helpful when the coach knows the company and is able to read the culture. We should continue these kind of programs!
Karsten Kattmann, Manager Novartis Vaccines & Diagnostics
---
Thanks for the excellent Personal Development Training you did for us. It has shown us that a "mind change" is possible if you choose the right and appropriate training for a person!
Inez Berkhof-Hollander, Director Sales Benelux
LTS training and consulting
(…) Ursula sequenced the whole process very well. (…) Excellent involvement at all times. (…) Ursula dealt very effectively with any points which came up, and also successfully kept the discussion "on track". (…)
Overall success of learning activity: Excellent!
Adrian Pilbeam, LTS training and consulting
---
As to my feedback on training courses and your training skills, I would like to express my full comfort with this. All materials are given in very professional and intelligible way. Academic knowledge is supported by examples from real life, diagrams disclose the structure of subjects visually.
Your personal training skills are very good and your irresistible smile wins our hearts.
Valery Bespalov, Corporate Director Russia
---
I thoroughly enjoyed the programme and I grew in stature and effectiveness in all my management dealings. (…) I have a better team making bigger profits and we enjoy our work more.
I am able to understand my management better and I am better able to make my point to create a better business. The MDP is invaluable for the internal group relationships. I have called various members of our group for advice and to consult. The positive results are enormous.
Ursula runs a great course which is enhanced by working with the same attendees over 4 modules. Management is all about relationships and how the extended working environment brings out everything in people. Ursula manages and explains the frictions that inevitably arise and how they are part of everyday work-life. This would be impossible in a single module course.
Dermot Quinn, Head Global Markets South Africa